How To Measure Your Jacket Size
The best way to measure your jacket size, is we always provide a helpful approach to assist you while choosing the right size for your jacket. We know that providing a size chart and a tutorial on how to measure one's body can greatly improve the online shopping experience and reduce the likelihood of returns or exchanges due to sizing issues. The size chart doesn't only help measure the body but also stays away from the returning issues twice. So you can find a size chart with every product for your convenience and get a chance to order according to your exact body size. If you are still worried we have another option for you, just conceal your all problems by having a tutorial session with us at our site to get a quick visual detail about how to measure your jacket size.
So let's have some instructions on creating effective size guidelines for our valid customers;
Breakdown of how to measure your jacket size?
The sequence-wise given steps can help to measure your correct size jacket; you just need to follow them frequently. The first step, measure your chest. And then Measure under your arms at the wider part of your chest. You have to measure this area with not loosen or not a tight fit tape otherwise it can create a size configurative measure problem. To get a snug-fitting jacket, +1 size is suitable for you.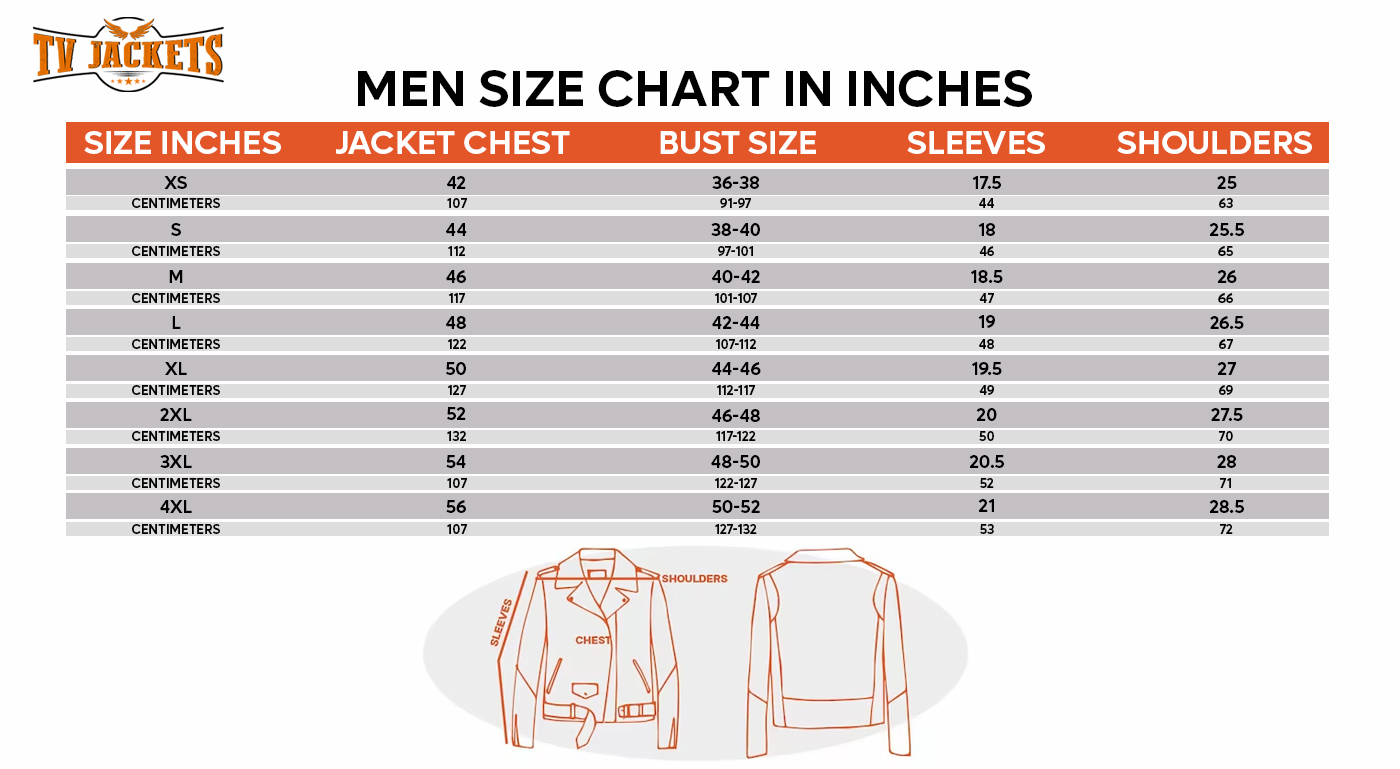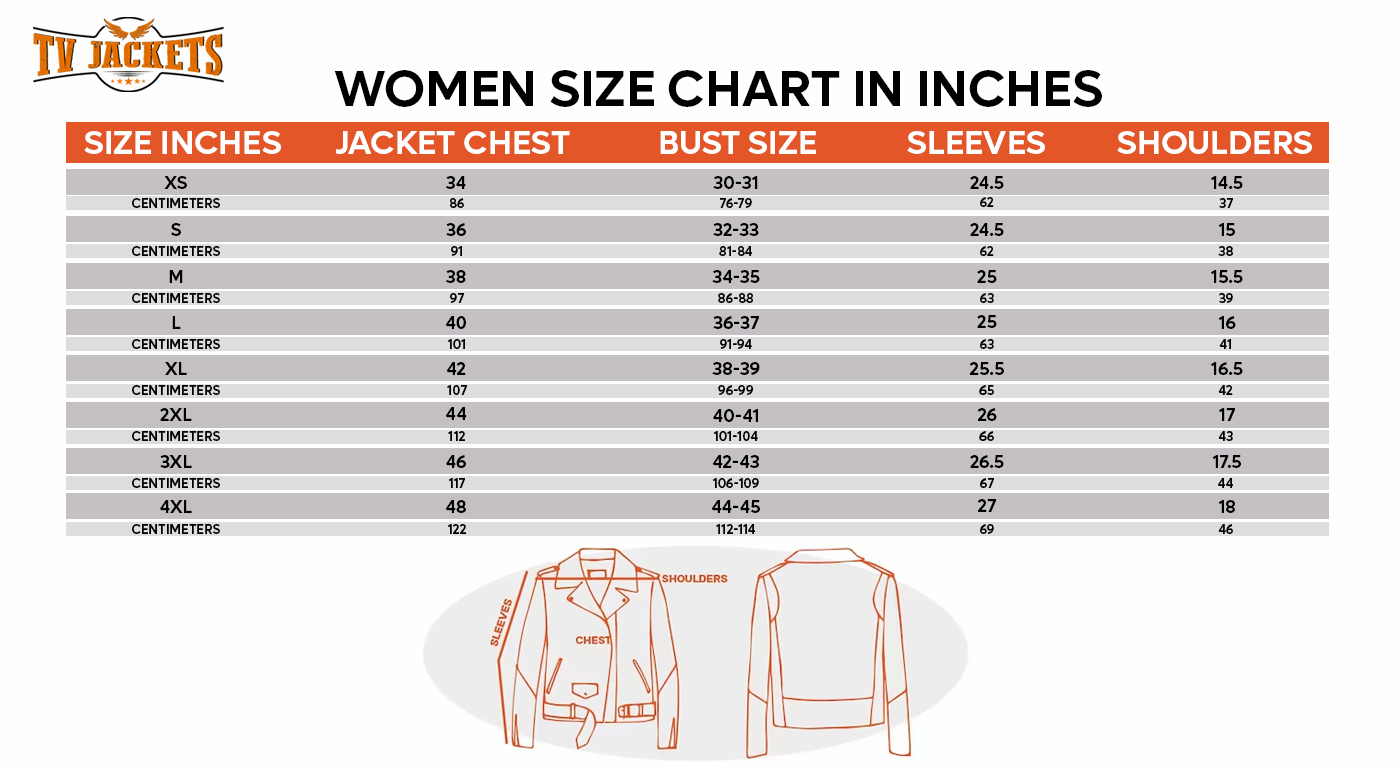 How To Measure Suit Size
To choose the right coat, fitting is the essential thing to notice. Hence, we offer comprehensive sizing information on our chart, encompassing measurements for both the chest and waist. Your chest measurement should match the widest part of your body, while the waist measurement should match your natural waistline. Additionally, we extend the option of custom tailoring for a personalized fit if that better suits your requirements.